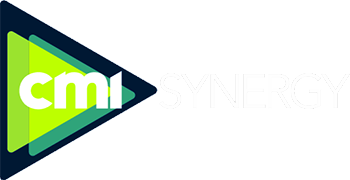 wave after wave of project management solutions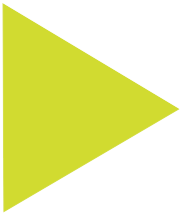 CMI were superb. Highly skilled, they've been the very best external consultants we've ever worked with.
Mary Phillips, Assistant Director at London Borough of Havering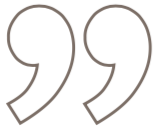 We work with you providing consultancy advice, essential backup and experienced project
management excellence.
Advice and Consultation
We'll analyse, think, plan and consider project options either as part of your team (or remotely) providing expert management consultation for business – critical projects. We'll help develop your objectives and validate proposals ahead of commiting to any potentially expensive projects.
Knowhow
CMI Synergy has the experience and knowledge base to work alongside you to deliver essential changes across a vast range of operational environments.
Our work will leave you with a sustainable legacy through upskilling your staff and transferring vital knowledge.
Success
Whether you're in the private or public sector, we can act as a critical ally for both existing projects and new aims. Our diverse approaches and problem-solving techniques will help you deliver success everytime. Wave after wave of project management solutions designed to provide the assurances you need to achieve your goals.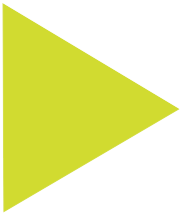 Compass Group PLC's £400k saving...
Mick Morgan, Commercial Director at Compass Group PLC British multinational contract foodservices,
cleaning, property management and support services company 'Compass Group PLC' asked CMI Synergy to review complex supply chain and procurement processes introduced into its structure following
the strategic acquisition of PPP Infrastructure Management.
CMI set up a full review and consolidated PPP's supply chain by migrating certain contracts across to Compass Group's already approved suppliers.
They also investigated procurement and contract management processes developing new working methods which better complied with the Group's commercial procedures.
Mick Morgan, the Group's Project Sponsor and Commercial Director said, 'CMI helped us reduce PPP's supply chain by a third and delivered savings of £400k p/a. Integrating our tendering process within the business has enabled us to expect further savings in the future.'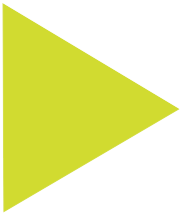 Tackling a £1.7m subsidy...
Ben Ward, Ameo Professional Services CMI Synergy were commissioned by Ameo Professional Services to steer a detailed review of existing Leisure Services and develop ways to maximise savings against a £1.7m annual subsidy within The Metropolitan Borough of Dudley (part of Dudley Council).
The project saw CMI work closely with Council stakeholders, staff, regional partners and UK sports bodies to collectively consider a baseline analysis
of existing operations, create future operating models, produce an options analysis and review regional strategies.
Ben Ward (Ameo Professional Services) said, 'CMI helped in the development of three viable options to tackle the £1.7m subsidy and left the client with an operational surplus'.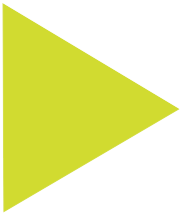 CMI's recipe for success...
Mary Phillips, Director at London Borough of Havering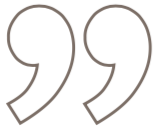 The London Borough of Havering's Catering Division provides services to over 200,000 residents and school meals to more than 60 state schools. Work- ing closely with senior divisional staff, CMI created a plan designed to enhance customer service improvements, compliance procedures and staff morale.
London Borough of Havering Director, Mary Phillips stated, 'CMI's recommendations included a
complete service restructure, more support and training for school-based catering staff, better equipment and engagement with internal Council services leading to kitchen infrastructure support investment'. She continued, 'the outstanding changes CMI helped us achieve enabled us to U-turn our service financial performance and steer away from a £1.5m annual subsidy.' Cost-saving report provides way out…
Nick Lanigan, Clearview Intelligence
Operator and driver behavioural experts 'Clearview Intelligence' commissioned CMI Synergy to compile a business case and identify cost saving implications for a client who were considering exiting a 5,000sqft facility in Bicester.
Reporting direct to the company's MD, CMI's analytical work uncovered several inefficiencies whilst a review of the client's diagnostic and repair functions showed why the service was unprofitable.
Clearview Intelligence's 'Nick Lanigan' commented,
'CMI showed great professionalism in the face of scepticism and internal resistance during their evaluation processes. Their report however, won support from the client's SMT who agreed to retain them for the project's subsequent phase'.
Driving up service performance…
Amir Rashid, Programme Manager, Ameo
CMI Synergy (working alongside fellow consultants at Ameo) were appointed to undertake a strategic review of Warwickshire County Council's Transport Operations service. The key objective was to identify areas for an improved and more efficient service.
Ameo's Programme Manager 'Amir Rashid' concluded, 'CMI's meticulously analytical approach resulted in the creation of accurate data which enabled benchmarking to ensue. Their concise review delivered improvement recommendations and a raft of ideas including investment in better software tools to make the service more accountable.'