15 years ago…
On the 8th May 2007 Republican George W. Bush was the US President, Labour's Tony Blair was still the UK Prime Minister and

Conservative Nicolas Sarkozy had just won the French Presidency.

Spiderman 3 was the most popular box office film (though to be honest I thought this film was only recently released – the Marvel timeline is very confusing!), it was still several months before the first episode of 'Keeping up with the Kardashians' would air following a leaked tape, Greta Thunberg was just four years old and the only time I'd ever heard the word furlough was in films about American GIs taking leave during World War Two! 
Back in the UK – Stony Stratford in Milton Keynes to be more specific – myself and my wife Rachel finally registered our business CMI Synergy Ltd with Companies House, after deciding we needed to drastically improve our work/life balance.
Back in 2007 we specialised in project management for the built environment. Fast forward to 2022 and we're now living near Redruth, Cornwall and specialise in change project and programme management and consulting. A great deal has changed since then.  Where we once had a baby and a toddler we now have two teenagers that eat us out of house and home! The technology we use has changed rapidly as has how we commute when we need to; we no longer own a car for business travel, we either hire (a hybrid where available), take the train or fly as appropriate.

One and a half decades in numbers
In those 15 years we have…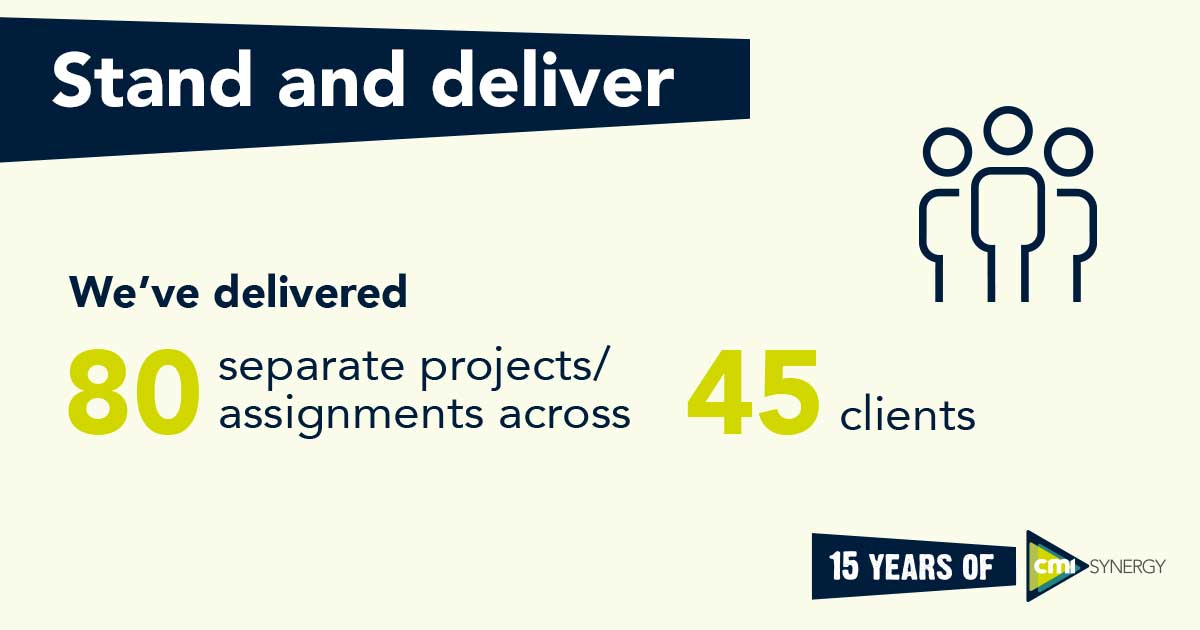 Worked with:
45 different clients and delivered over 80 different projects
17 Local Authorities consisting of (in ascending order of scale) 1 Parish, 3 London Boroughs, 3 Metropolitan Boroughs, 6 County and 4 Unitary
3 Government Organisations: NHS, Network Rail and National Assembly Wales
8 Consultancies and 17 Private sector clients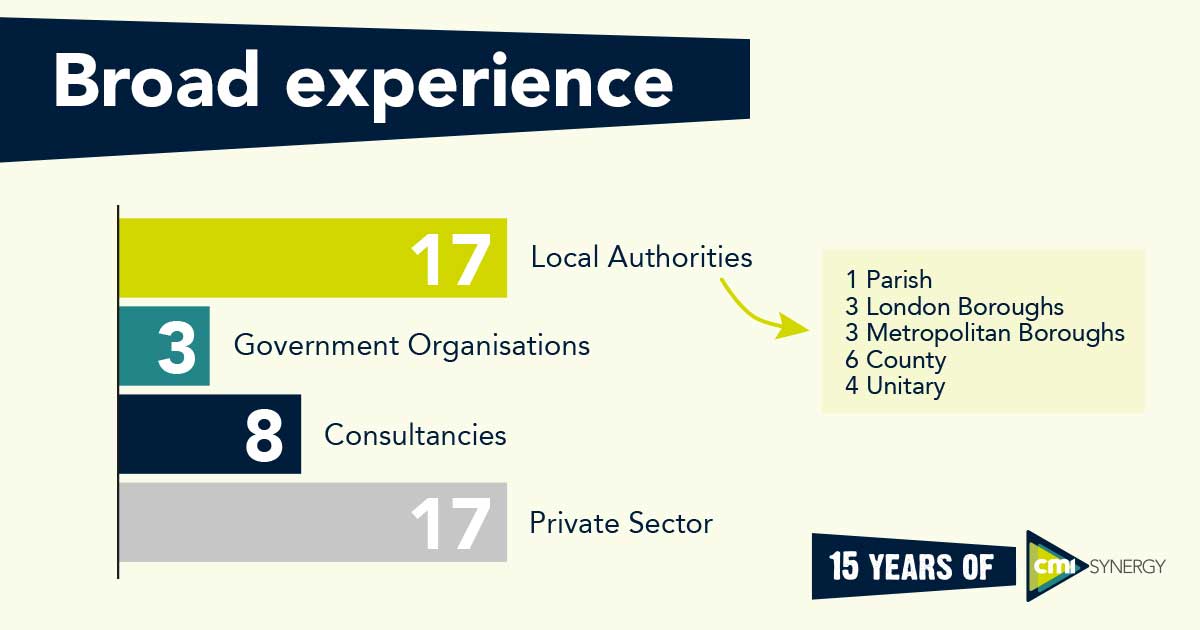 Performed varying tasks:
Project & programme leadership (60%)
Service/Business Improvement (20%)
Critical Friend, investigations and reviews (15%)
Audit and assurance (5%)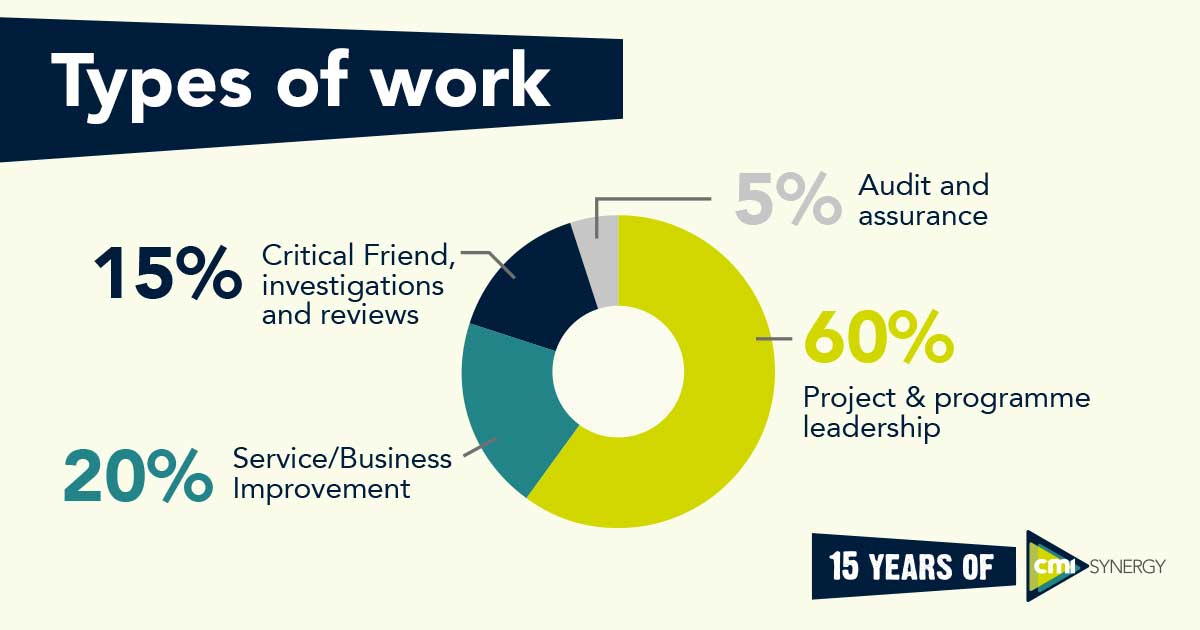 Spent:
5 years in our offices and 10 years working away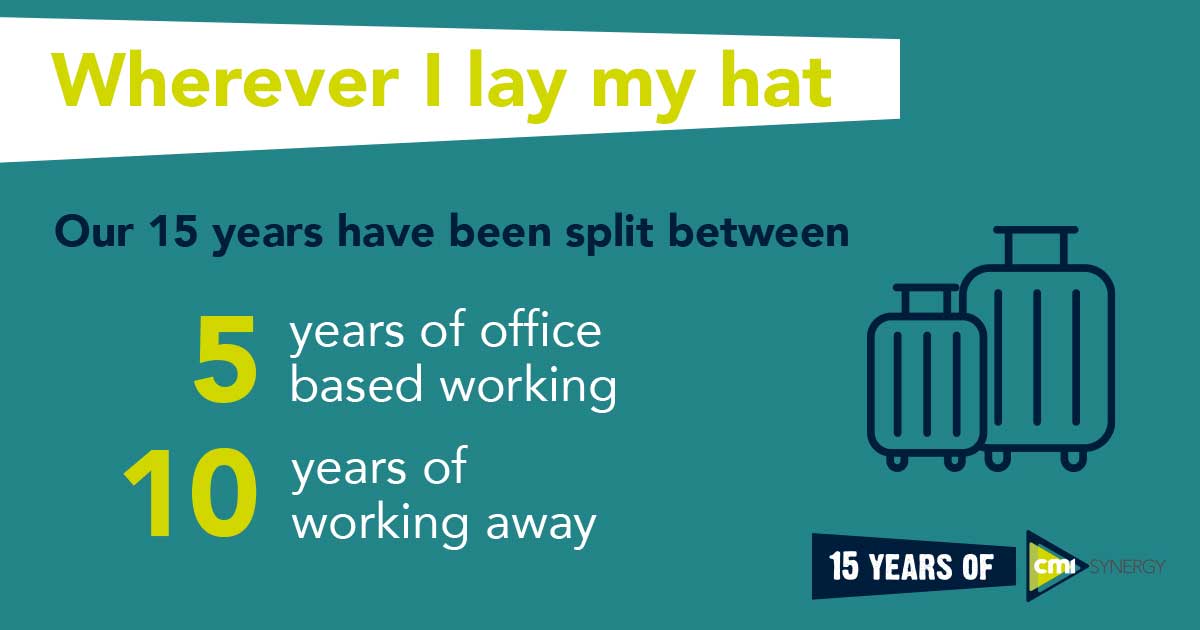 Saving clients:
£6.5M through specific pieces of work
£54M as part of team contribution to identify wider savings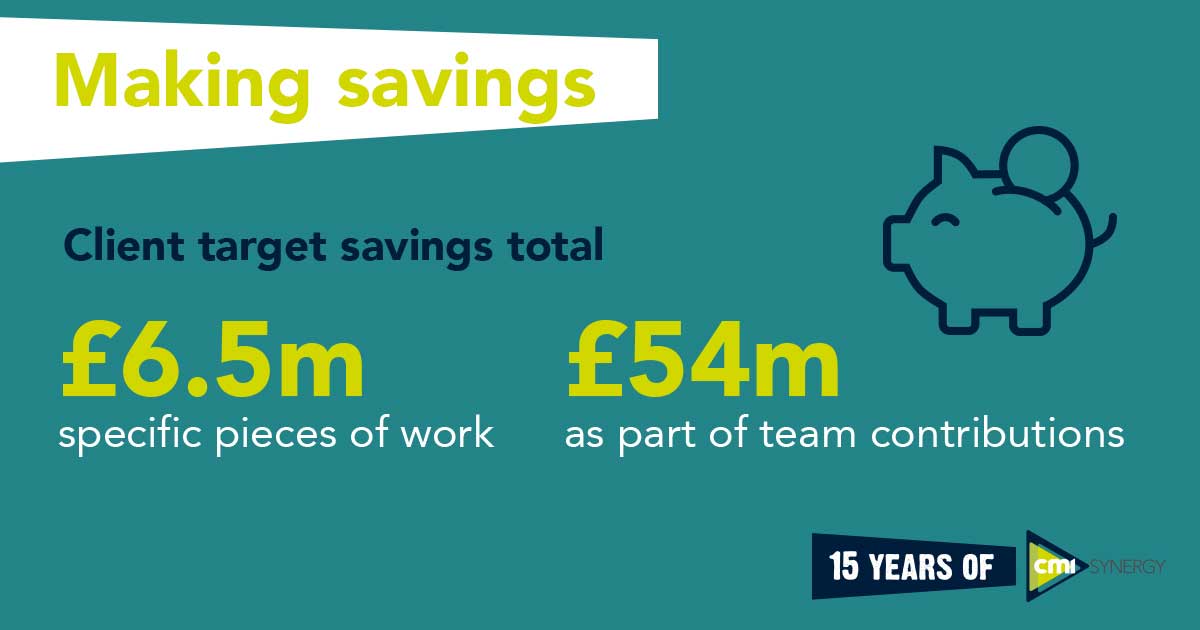 Lessons Learned
During our 15 years of operating there a number of lessons we've learned – some the hard way:
You need to be flexible and adapt to the world around you to be successful. Moving away from construction base projects in 2011 to more change management projects has opened up new sectors for CMI, provided more consistent opportunities and allowed us to develop different specialisms.
You never stop learning. Every project has different challenges or involves an area you know little about, hence our wide and varied experiences.
Network, network, network to keep a steady pipeline of business. You need to put yourself out there and keep in touch with people constantly. The best opportunities often come from people you know or have worked with.
Keep things simple! Don't try to over think or over engineer solutions. Simple things work every time.
Being invited to do an assignment by a client is a privilege. Focus on building relationships and doing the best job you can, and if you do it well, and are a genuine, friendly person, you often get asked to do more. An extension, or a new piece of work with the same client is a lot easier than finding new work.
Here's to the next 15 years and wherever that takes us!
Darren Marshall