CMI associate Stuart Copeland discusses why he believes there is a risk that the pandemic means organisations inadvertently increase the proportion of composite projects and what undesirable impacts this might have.

Projects as homework
I've been running business change projects for the last 25 years. Over this time, and as corporations have become leaner, I've worked more and more with people who must juggle work on the project, with their day job. Essentially, their project work is homework.
The prevalence of 'projects as homework' was the inspiration behind "The People Project Triangle", a book I co-authored with fellow consultant and lecturer, Andy Coaton. We refer to such projects as composite projects.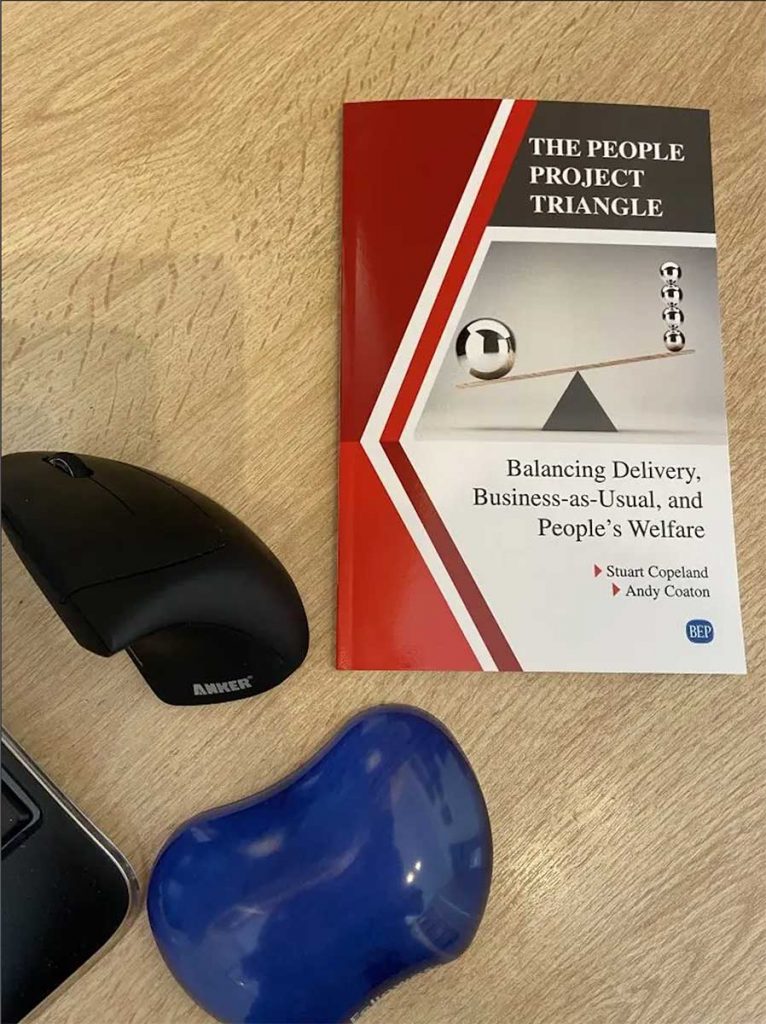 In my opinion, and as a result of the current crisis, there is a risk that organisations inadvertently increase the proportion of composite projects.
'Why is that?' I hear you say
Business is already reviewing its headcount and adjusting to demand. In a few cases, headcount is increasing, e.g. the supermarkets. Unfortunately, however, it is mostly the other way round. In theory, this means the 'day job' is resourced properly but what about the projects?
Assuming that business behaves as it has in previous recessions, then they will also streamline their project activity. Those that remain on the backlog will be business critical. But, they will have to consider new projects in two categories:
Resilience – shareholders will require business to improve its ability to cope with a future pandemic. A bit like Governments mandated bigger balance sheets for banks in 2008, shareholders will want to see fat put back into supply chains and so on.
Operating Model – business and consumer behaviour has changed during the crisis and much of that will remain. Therefore, operating models will also have to change, especially the use of digital for internal and customer processes.
I think it stands to reason that there will be a cost and moral pressure to do as much in house as possible. In turn, this will mean more people doing project work on top of their day job.
'So what?'
Analogous to the classic Project Triangle which is a trade-off between cost, time, and scope, there is a People Project Triangle. This is a trade-off between the project, the ongoing business, and the people working in both.
In our experience, the vast majority of people are conscientious and will focus on their energies on both the project and their day job. In an unrecognised composite project, this can result in overwork with the inevitable stress and, ultimately, burn out.
But sometimes, it's just too much and both the day job and the project can suffer. And given the likely criticality of the projects that made that cut, this will be extremely costly.
'What can I do about it?'
Composite projects are largely unrecognised. They have their own particular characteristics, needs and risks. Therefore, the first step is to be able to identify a composite project. Very simply if it isn't:
Small and tactical

Massive, strategic with a full time, dedicated team
…then it is a composite project. In the book we provide more detail.
'I have identified it, now what?'
It's vital to set it up carefully. There's nothing wrong with a composite project provided it's set up and run properly. Key things to consider are:
The sponsor and the vision

Selection of the project manager and the team
And once set up, there are things to focus on that can help with a successful outcome:
Initiation

Balancing the project with business as usual

The day to day